[beasiswa] [INFO] PhD Position in Regional Climate Research, Univ. Graz, Austria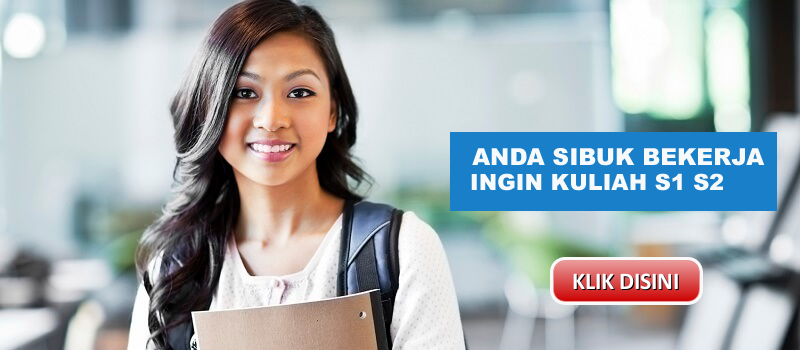 CHAT DI WHATSAPP KLIK DISINI
Jika anda yang sedang mencari informasi [beasiswa] [INFO] PhD Position in Regional Climate Research, Univ. Graz, Austria, maka Beasiswa akan menyampaikan tentang [beasiswa] [INFO] PhD Position in Regional Climate Research, Univ. Graz, Austria seperti dibawah ini:
[beasiswa] [INFO] PhD Position in Regional Climate Research, Univ. Graz, Austria
website link:
http://www.uni-graz.at/en/igam7www-wegcenter-jobopportunity-reloclim-phdstudent-jan10_engl.pdf
PhD Position in the area of Regional Climate Research at the
Wegener Center for Climate and Global Change, University of Graz
Field of work
The ReLoClim Research Group (www.wegcenter.at/reloclim) of the Wegener Center for Climate and Global Change develops climate scenarios and investigates the regional impacts of climate change in the framework of national and international projects. We are searching for a new member (PhD student) of our highly motivated young research team. The successful applicant will work in the framework of the project CC-Snow (Effects of Climate Change on Future Snow Conditions in Tyrol and Styria, ACRP) and will be responsible for integration of climate scenarios into high resolution snow models. This includes the development and advancement of empirical-statistical climate downscaling algorithms as well as the design of online coupling strategies for climate and snow models.
Job Profile
Duration: a 2-years contract with option for extension; PhD position – according to the university collective bargaining agreement, part-time (30 hours/week), job can be filled as soon as possible .
Requested knowledge and skills:
- Degree (MSc. level) in natural sciences (e.g. meteorology, geophysics, physics, geography, mathematics).
- Experience and interest in the areas of climate research, meteorology and statistics.
- Experience in programming.
- Analytical orientation, independent work style, organizing ability.
- Ability to work in a team, good command of English.
Further information on this job opening can be obtained from Dr. Andreas Gobiet (+43(0)316-380-8448; andreas.gobiet@uni-graz.at)
Closing date: 31.1.2010
If you are interested, please send your application (Letter of application, CV, suitable inserts) within the closing date per e-mail to sabine.tschuertz@uni-graz.at
The University of Graz is striving to increase the percentage of women employed at the university and therefore expressly invites qualified women to apply. Priority is given to equally qualified women
Short Information —Wegener Center
The Wegener Center for Climate and Global Change is an interdisciplinary, internationally oriented research center of the University of Graz (Faculty of Environmental and Regional Sciences and Education, with base institutes also in the Faculties of Natural Sciences and Social and Economic Sciences), which combines the competences of the University in the research areas "Climate, Environmental, and Global Change". The center brings together, in a building close to the University central campus dedicated for that purpose, research teams and scientists from fields such as geophysics and climate physics, meteorology, economics, geography, and regional sciences. At the same time, close links exist and are further developed with many cooperation partners, both nationally and internationally. The research interests extend from monitoring, analysis, modeling and prediction of climate and environmental change via climate impact research to the analysis of the human dimensions of these changes, i.e., the role of humans in causing and being affected by climate and environmental change as well as concerning adaptation and mitigation (for more details please see www.wegcenter.at).
------------------------------------
INFO, TIPS BEASISWA, FAQ - ADS:
http://id-scholarships.blogspot.com/
===============================
INFO LOWONGAN DI BIDANG MIGAS:
http://www.lowongan-kerja.info/lowongan/oil-jobs/
===============================
INGIN KELUAR DARI MILIS BEASISWA?
Kirim email kosong ke beasiswa-unsubscribe@yahoogroups.comYahoo! Groups Links
<*> To visit your group on the web, go to:
http://groups.yahoo.com/group/beasiswa/
<*> Your email settings:
Individual Email | Traditional
<*> To change settings online go to:
http://groups.yahoo.com/group/beasiswa/join
(Yahoo! ID required)
<*> To change settings via email:
beasiswa-digest@yahoogroups.com
beasiswa-fullfeatured@yahoogroups.com
<*> To unsubscribe from this group, send an email to:
beasiswa-unsubscribe@yahoogroups.com
<*> Your use of Yahoo! Groups is subject to:
http://docs.yahoo.com/info/terms/