[Lowongan_Migas] Vacancy from Dolphin Energy, Qatar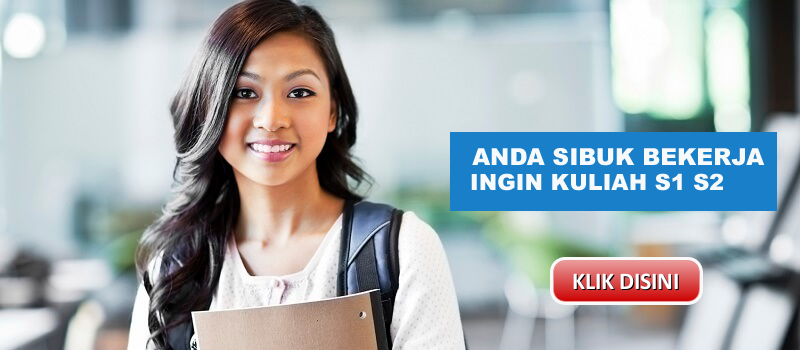 CHAT DI WHATSAPP KLIK DISINI

Jika anda yang sedang mencari informasi [Lowongan_Migas] Vacancy from Dolphin Energy, Qatar, maka Beasiswa akan menyampaikan tentang [Lowongan_Migas] Vacancy from Dolphin Energy, Qatar seperti dibawah ini:
[Lowongan_Migas] Vacancy from Dolphin Energy, Qatar
Our Client form Dophin EngQatar was looking for proffesional as
Instrument Control Engineer.  
 and the short Description:
To engineer and implement additions and modifications to refinery
control and
power systems
Long Description:
Provides Instrumentation engineering services and acts as technical
authority
for all matters related to Instrumentation / Control systems design and
engineering for Ras Laffan gas production plant and facilities.
Carries-out conceptual studies / front end design and calculations for
sizing
and selection of instruments for any I & C system needs. Prepares Design
basis
documents and specifications. Ensures that engineering of all
instrumentation /
control modification works is consistent and compliant with existing
systems and
specifications.
Provides technical advice on strategies for various instrumentation
engineering
and modification projects and support Operations and Maintenance team in
trouble
shooting work.
Carries-out instrumentation design / engineering activities including
formulation and interpretation of engineering and material /
construction
specifications and liaise with the IT&A group for all matters related to
the
ICSS system.
Prepares / provides input to scope of work documents for engineering and
construction contract works. Supervises the Engineering & EPC
Contractor(s) work
for all instrumentation related activities including any work related to
metering, control valves, field instruments, relief valves, analysers,
all
instrument loops, HIPS (High integrity Instrumented Protection) systems
and SIL
assessment, shutdown valves, ESD, PSD & F&G systems, Well head control
systems,
Antisurge control systems, turbine control systems etc. Ensures
compliance with
QHSE standards and alignment with corporate policies and strategies.
Interfaces with DEL Project teams and contractors' engineering teams to
provide
technical guidance and expertise to ensure project requirements are
clearly
understood and met. Reviews and approves related technical deliverables.
Prepares / reviews material requisitions, vendor selections / technical
bid
evaluations and approves or makes recommendation to management for
approval, as
per the Document Distribution Matrix (DDM).
Reviews vendors / subcontractor(s) drawings and related documentations
to ensure
they meet design specifications. Comments on and/or approves the
relevant
documents and drawings and follows-up with Engineering Contractors to
ensure the
comments are incorporated into the drawings and related documentations.
Participates in Main Equipment Factory Acceptance Testing (FAT) and
provides
installation and commissioning support as required.
BENEFITS
All are paid monthly and in Qatari Riyal unless stated
Status: Married Status
Work location: Ras Laffan
Basic Salary: 20,000
Housing Allowance: 13,200 (Married Status)
Utilities Allowance: 900
Transport Allowance: 2,000
Ras Laffan Location Allowance: 1,500 (If job is based in Ras Laffan)
Merit increase based on performance
Annual Bonus based on Company policy
Annual Recreation Allowance: 9,000/- QR. per year.
Furniture Allowance: 45,000/- QR. - Onetime payment.
Annual Leave 37 Working Days.
Shipping Allowance as per Company policy.
Economy class mobilization and demobilization tickets for self and
authorized
dependents, (wife + 4 children), as per company policy.
Annual Airfare: One Economy class IATA 3 months return airfare paid cash
once a
year for self and authorized dependents (wife + 4 children), as per
company
policy.
Medical insurance coverage for self and authorized dependents. Life
insurance
for self only
Educational assistance for up to 4 authorized dependent children, as per
company
policy.
Normal End of service benefits (1 month basic salary for each completed
year for
1 to 3 years and 1.5 months of basic salary for 3+ years payable at the
end of
service).
To Apply, please submit your CV/Application to hrd@... (hrd at lansima
dot com

------------------------------------
Ajak kawan, rekan sekerja dan kerabat anda yang bekerja dalam bidang
Migas dalam forum ini agar Bursa Migas menjadi barometer bursa Migas
yang bergengsi.
Free membership:
To subscribe into this group, send an email to:
Lowongan_Migas-subscribe@yahoogroups.com
To unsubscribe from this group, send an email to:
Lowongan_Migas-nomail@yahoogroups.com
Yahoo! Groups Links
<*> To visit your group on the web, go to:
http://groups.yahoo.com/group/Lowongan_Migas/
<*> Your email settings:
Individual Email | Traditional
<*> To change settings online go to:
http://groups.yahoo.com/group/Lowongan_Migas/join
(Yahoo! ID required)
<*> To change settings via email:
Lowongan_Migas-digest@yahoogroups.com
Lowongan_Migas-fullfeatured@yahoogroups.com
<*> To unsubscribe from this group, send an email to:
Lowongan_Migas-unsubscribe@yahoogroups.com
<*> Your use of Yahoo! Groups is subject to:
http://docs.yahoo.com/info/terms/