[beasiswa] [INFO] Postdoc Medical Humanities, Rice University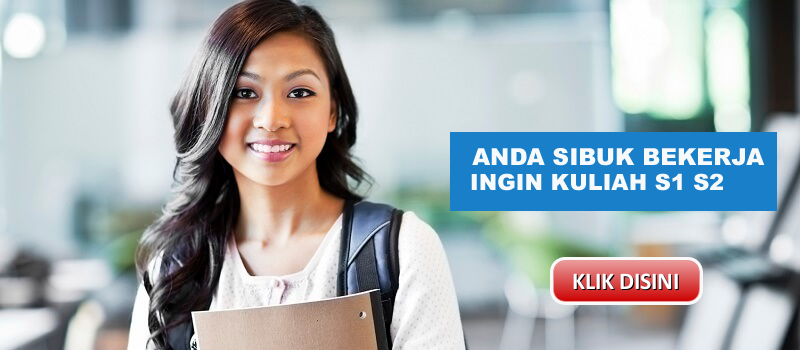 CHAT DI WHATSAPP KLIK DISINI

Jika anda yang sedang mencari informasi [beasiswa] [INFO] Postdoc Medical Humanities, Rice University, maka Beasiswa akan menyampaikan tentang [beasiswa] [INFO] Postdoc Medical Humanities, Rice University seperti dibawah ini:
[beasiswa] [INFO] Postdoc Medical Humanities, Rice University
"Ilmu itu untuk dibagi bukan untuk dimiliki!"

In order to write experimentally, you have to be willing to "affirm" your own stupidity.

-- Brian Massumi
----- Forwarded Message ----
From: iskandar zulkarnain <iskandar.zulkarnain.78@gmail.com>
To: mas Izul Iskandar Zulqarnain <i_d_rather_be_no_one@yahoo.com>
Sent: Tue, November 10, 2009 6:36:42 PM
Subject: Fwd: H-ASIA: Postdoc Medical Humanities, Rice University

---------- Forwarded message ----------
From: Frank Conlon <conlon@u.washington.edu>
Date: Tue, Nov 10, 2009 at 5:33 PM
Subject: H-ASIA: Postdoc Medical Humanities, Rice University
To: H-ASIA@h-net.msu.edu

H-ASIA
November 10, 2009

Postdoctoral Fellowship, Medical Humanities (incl. Asia)
Humanities Research Center, Rice University ************************************************************************
From: H-Net Job Guide:
JOB GUIDE NO.: http://h-net.org/jobs/display_job.php?jobID=39731

Rice University - Medical Humanities Postdoctoral Fellowship
Location: Texas, United States
Institution Type: College/University
Position Type: Post-doctoral Fellow
Submitted: Monday, November 9th, 2009
--------------------------------------------------------------------------------
Main Category: Fellowships/Grants/Interns
Secondary Categories: World History
Women/Gender
U.S. History
Social and Cultural History
Religious Studies
Public Health
Psychology
Policy and Political History
Philosophy
Mexican History
Media Studies
Literature
Linguistics
Law/Legal History
Latin American History
Languages
Labor History or Studies
Judaic Studies
Jewish History
Intellectual History
Immigration Issues
Humanities
History of Science/Medicine/Technology
Global Studies
German History
Fine Arts
Film
European Studies
European History
Economics
Early Modern History
Classical Studies
Chicana/o History
Business and Economic History
British History
Black Studies
Black History
Atlantic Studies
Asian History or Studies
Art and Architectural History
Area Studies/Ethnic Studies
Anthropology/Archaeology
Ancient History/Antiquities
American Studies
African Studies
African and Middle Eastern History
African American History or Studies
The Humanities Research Center at Rice University will award one Postdoctoral Fellowship in Interdisciplinary Medical Humanities for a two-year appointment beginning July 1, 2010.
Deadline: December 15, 2009
$40,000 stipend, plus benefits eligibility and an allowance for research and relocation. In consultation with a faculty mentor, the Fellow will develop an introductory-level interdisciplinary medical humanities course that will be taught once each year of the fellowship. In addition, the Fellow will collaborate with the faculty mentor to develop a year-long series of lunch lectures with invited outside speakers, to be held at Rice and at nearby medical institutions. The Fellow will be expected to make significant progress in research, and to present that research at a lunch lecture. The Fellow will also participate in the intellectual life of the center by sharing research activities through a brown bag series with other HRC fellows. Applicants should describe how their research project would contribute to the intellectual community at Rice, and in particular, how it would contribute to medical humanities faculty research activity in the School of
Humanities. Applications are evaluated in part based on the research projects potential interest to a range of scholars in different fields of medical humanities. Engagement with research problems and methods across disciplinary boundaries is expected, and a background in history, philosophy, art history, media studies, or literature is especially welcome.
Rice University is an Equal Employment Opportunity/ Affirmative Action employer. This fellowship will be awarded pending funding.
Contact Info:
Medical Humanities Postdoctoral Fellowship
Humanities Research Center - MS 620
Rice University
P.O. Box 1892
Houston TX 77251-1892
Website: http://hrc.rice.edu/MedPDCall.aspx
------------------------------------
INFO, TIPS BEASISWA, FAQ - ADS:
http://id-scholarships.blogspot.com/
===============================
INFO LOWONGAN DI BIDANG MIGAS:
http://www.lowongan-kerja.info/lowongan/oil-jobs/
===============================
INGIN KELUAR DARI MILIS BEASISWA?
Kirim email kosong ke beasiswa-unsubscribe@yahoogroups.comYahoo! Groups Links
<*> To visit your group on the web, go to:
http://groups.yahoo.com/group/beasiswa/
<*> Your email settings:
Individual Email | Traditional
<*> To change settings online go to:
http://groups.yahoo.com/group/beasiswa/join
(Yahoo! ID required)
<*> To change settings via email:
beasiswa-digest@yahoogroups.com
beasiswa-fullfeatured@yahoogroups.com
<*> To unsubscribe from this group, send an email to:
beasiswa-unsubscribe@yahoogroups.com
<*> Your use of Yahoo! Groups is subject to:
http://docs.yahoo.com/info/terms/