[beasiswa] [info] PhD Program in Accounting and Auditing - ESSEC Business School Paris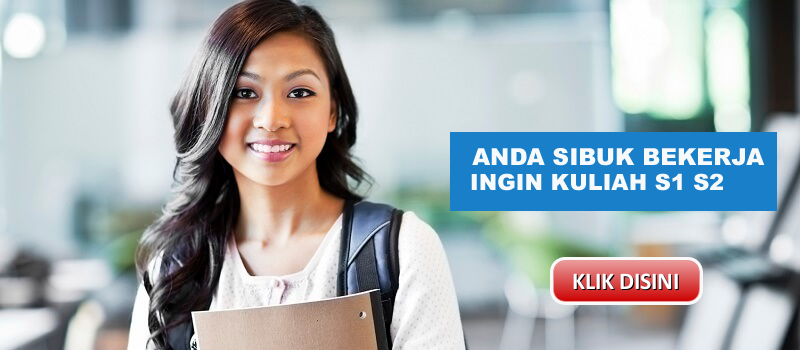 CHAT DI WHATSAPP KLIK DISINI

Jika anda yang sedang mencari informasi [beasiswa] [info] PhD Program in Accounting and Auditing - ESSEC Business School Paris, maka Beasiswa akan menyampaikan tentang [beasiswa] [info] PhD Program in Accounting and Auditing - ESSEC Business School Paris seperti dibawah ini:
[beasiswa] [info] PhD Program in Accounting and Auditing - ESSEC Business School Paris
PhD Program in Accounting and Auditing
ESSEC Business School
PARIS
We would like to invite academically excellent Masters students/graduates to apply to the PHD Program in the areas of Accounting and Auditing at ESSEC Business School Paris.
ABOUT ESSEC BUSINESS SCHOOL AND THE ACCOUNTING GROUP
ESSEC is one of the leading European Business Schools. It has campuses in Paris and Singapore, offering mostly graduate level training in business administration (MBA, Exec MBA, specialized masters, PhD). It became the first AASCB accredited business school outside the United States and Canada in 1997. It is also accredited by EQUIS. ESSEC has developed a strategic alliance with Université Panthéon-Assas, the University of Mannheim in Germany, Keio Business School and many academic partnerships with leading institutions worldwide (Kellogg, Chicago, Berkeley, Tuck, Instituto de Empresa, IIM Ahmedabad, Tsinghua, etc.). The MBA program was ranked number seven in the 2007 Wall Street Journal world ranking. In addition to its regular research activities, our department hosts a company sponsored chair, the KPMG Chair in Financial Reporting.
ABOUT THE PHD PROGRAM IN ACCOUNTING AND AUDITING
Students can specialize in one of the following subfields:
* Empirical financial accounting
* International financial reporting
* Auditing
* Financial statement analysis
* Organizational and social aspects of accounting
The ESSEC PhD program in accounting and auditing is devoted to training doctoral candidates to conduct research at the highest level on questions dealing with the role of accounting information in an ever changing economic environment. The PhD program in accounting and auditing is broadly based and offers interdisciplinary training in order to apply basic knowledge from the various fields of business studies to address a variety of accounting and auditing issues.
ABOUT THE FINANCIAL AID:
Ph.D. students may be eligible for financial aid according to need and merit:
* Tuition fees waiver;
* Tuition fees waiver plus a living allowance (currently 15,000 euros for a full year of study).
These financial aids are available during the four years of study.They are conditional upon students' progress and performance, which are reviewed annually.
* External aid (e.g. French Government scholarships for foreigners, foreign government scholarships, CIFRE agreements).
* Bank loans.
APPLICATIONS/FURTHER INFORMATION:
To find out more, please visit our web pages at: http://www.essec.edu/phd or CONTACT:
ESSEC BUSINESS SCHOOL PARIS
Ph.D. Program
Avenue Bernard Hirsch - BP 50105
95021 Cergy Pontoise Cedex
France
Tel:+ 33 (0)1 34 43 30 85 / 32 50
Fax:+ 33 (0)1 34 43 30 01
Email: phd@essec.fr
Candidates wishing to be considered for our PhD program in Accounting and Auditing are strongly encouraged to apply or enquire before 15th February 2010 (1st round) or at the latest 15th May (2nd round).
Professor Chrystelle Richard, Accounting & Auditing PhD coordinator: richard@essec.fr

------------------------------------
INFO, TIPS BEASISWA, FAQ - ADS:
http://id-scholarships.blogspot.com/
===============================
INFO LOWONGAN DI BIDANG MIGAS:
http://www.lowongan-kerja.info/lowongan/oil-jobs/
===============================
INGIN KELUAR DARI MILIS BEASISWA?
Kirim email kosong ke beasiswa-unsubscribe@yahoogroups.comYahoo! Groups Links
<*> To visit your group on the web, go to:
http://groups.yahoo.com/group/beasiswa/
<*> Your email settings:
Individual Email | Traditional
<*> To change settings online go to:
http://groups.yahoo.com/group/beasiswa/join
(Yahoo! ID required)
<*> To change settings via email:
beasiswa-digest@yahoogroups.com
beasiswa-fullfeatured@yahoogroups.com
<*> To unsubscribe from this group, send an email to:
beasiswa-unsubscribe@yahoogroups.com
<*> Your use of Yahoo! Groups is subject to:
http://docs.yahoo.com/info/terms/