[beasiswa] [INFO] Open Position: Research Assistant (PhD student or Postdoc, full-time), Germany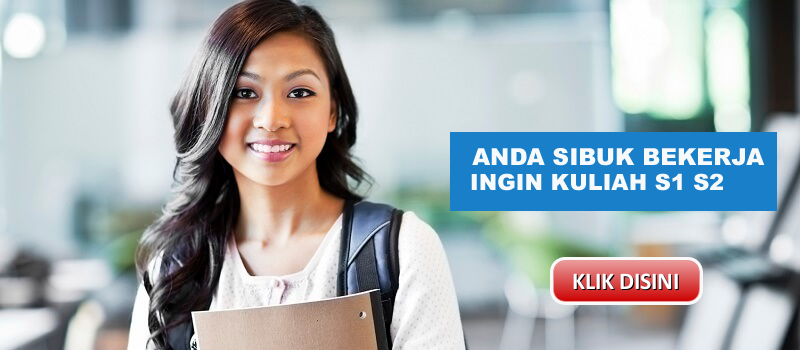 CHAT DI WHATSAPP KLIK DISINI

Jika anda yang sedang mencari informasi [beasiswa] [INFO] Open Position: Research Assistant (PhD student or Postdoc, full-time), Germany, maka Beasiswa akan menyampaikan tentang [beasiswa] [INFO] Open Position: Research Assistant (PhD student or Postdoc, full-time), Germany seperti dibawah ini:
[beasiswa] [INFO] Open Position: Research Assistant (PhD student or Postdoc, full-time), Germany
---------- Forwarded message ----------
From: Torsten Grust <
torsten.grust@uni-tuebingen.de
>
Date: Wed, 21 Oct 2009 10:00:14 -0500
Subject: [Dbworld] Open Position: Research Assistant (PhD student or
Postdoc, full-time), Germany
To:
dbworld@cs.wisc.edu
Effective January 2010, the DATABASE SYSTEMS Chair (Prof. Dr. Torsten
Grust) at the Wilhelm-Schickard-Institute for Computer Science of
Universität Tübingen (Germany), opens a position for a
RESEARCH ASSISTANT (PhD student or Postdoc level, full-time)
in an interdisciplinary research project.

= DECLARATIVE LANGUAGES FOR THE EXPLORATION OF LARGE NETWORK DATA =
In collaboration with colleagues in the cognitive and social sciences as well
psychology we are working on new approaches to the analysis of, potentially
huge, network data. We are particularly interested in network structures that
result from communication and interaction on the Web 2.0 (social networks,
discussion boards, collaborative tagging sites, wikis, etc.).
To enable non-computer scientists to creatively work with such huge data
sets, this project will develop
- declarative database languages for the exploration and analysis
of network data structures.
Your work will build on our group's prior research efforts: the
database-supported evaluation of XQuery (pathfinder-xquery.org,
monetdb-xuqery.org), LINQ (ferry-lang.org), and modern scripting languages
(e.g., Ruby). Further relevant technology includes database distribution and
MapReduce (offline evaluation of non-local social network properties) or the
import of external network data via, e.g., Google's OpenSocial API or RSS
feeds.

= REQUIREMENTS =
We are looking forward to grow our team and welcome applications of highly
motivated candidates with an excellent university degree (Master in Computer
Science or a closely related field) who are willing to support our upcoming
research efforts. We expect you to be open for collaboration with non-computer
scientists. Last but not least, we hope that you like systems building as much
as we do.
The position has no teaching obligations -- if you would like to get involved
with teaching nevertheless, please let us know.
Good knowledge of German as well as English (research and publication) are a
requirement.

= JOB DETAILS AND APPLICATION =
Successful candidates will sign a contract with the Universität Tübingen
under the current regulations applicable to employees in Public Service
(TVÖD). This is a three-year full-time position.
You will be working in Tübingen, the traditional university town in the
Neckar valley (Stuttgart region). Our group offers an informal, open,
and fun working environment.
Universität Tübingen aims at increasing the number of female employees
and thus especially welcomes applications of female candidates.
Applications of disabled candidates will be given priority, depending on
their suitability.
Please send your complete application in PDF format via e-mail
to Prof. Dr. Torsten Grust (torsten.grust@uni-tuebingen.de).
The deadline for applications is November 30, 2009.
Inquiries with respect to this position may be directed to
Prof. Dr. Torsten Grust
+49 7071 / 29 75477
torsten.grust@uni-tuebingen.de
www-db.informatik.uni-tuebingen.de

--------8<---8<-------- German translation below --------8<---8<--------

Ab Januar 2010 ist am Lehrstuhl für DATENBANKSYSTEME (Prof. Dr. Torsten Grust)
des Wilhelm-Schickard-Instituts für Informatik der Universität Tübingen eine
STELLE ALS WISS. MITARBEITER/IN (100%)
in einem interdisziplinären Forschungsprojekt zu besetzen. Die Möglichkeit zur
Promotion ist gegeben und wird ausdrücklich unterstützt.

= DEKLARATIVE SPRACHEN FÜR DIE EXPLORATION GROSSER NETZWERKE =
Gemeinsam mit Kollegen aus den Kognitions- und Sozialwissenschaften sowie der
Psychologie untersuchen wir neue Zugänge zur Analyse von Netzwerkstrukturen
signifikanter Grösse. Im Fokus stehen Netzwerke, die aus Interaktionen auf
Grundlage der Infrastruktur des Web 2.0 entstehen (Social Networks, Boards,
Collaborative Tagging Sites, Wikis, etc.).
Um auch Nicht-Informatikern die kreative Arbeit mit derartigen Datenbeständen
zu ermöglichen, werden wir in diesem Projekt
- deklarative Datenbanksprachen für die Exploration und Analyse
von Netzwerkdaten realisieren.
Ausgangspunkt dieses Projektes sind die Forschungsarbeiten des Lehrstuhls zur
datenbankgestützten Auswertung von XQuery (pathfinder-xquery.org,
monetdb-xquery.org), LINQ (ferry-lang.org) oder moderner Skriptsprachen (bspw.
Ruby). Weitere relevante Technologien umfassen Distribution und MapReduce (zur
Bewertung nicht-lokaler Netzwerkeigenschaften) oder den Import von Daten
externer sozialer Netzwerke durch Googles OpenSocial API, RSS Feeds, etc.

= AUFGABEN UND VORAUSSETZUNGEN =
Wir freuen uns auf eine aktive und motivierte Verstärkung unseres
Lehrstuhl-Teams in der Forschung. Ein Studium der Informatik oder eines
verwandtes Faches haben Sie mindestens "gut" abgeschlossen. Erfahrungen mit
(oder ein starkes Interesse an) oben skizziertem Forschungsthema wären ideal,
genauso wie die Bereitschaft, mit Kollegen aus anderen Wissenschaftsbereichen
zu kooperieren. Nicht zuletzt hoffen wir, Sie bauen genau so gerne Software
wie wir.
Mit dieser Stelle ist keine Lehrtätigkeit verbunden -- auf Wunsch ist eine
Einbindung in Lehraufgaben aber möglich.
Sehr gute Kenntnisse in Deutsch und gute Kenntnisse in Englisch (Forschungs-
und Publikationstätigkeit) sind Voraussetzung.

= DETAILS ZUR STELLE =
Ihre Anstellung, die Vergütung und Sozialleistungen richten sich nach den
Bestimmungen des Tarifvertrages für den Öffentlichen Dienst (TVÖD). Diese
Vollzeitstelle ist auf drei Jahre befristet.
Arbeitsort ist Tübingen, die traditionelle Universitätsstadt am Neckar (Region
Stuttgart). Unser Lehrstuhl-Team bietet ein informelles, offenes Umfeld, in
dem der Spass an der Arbeit nicht zu kurz kommt.
Die Universität Tübingen strebt eine Erhöhung des Anteils von Frauen in
Forschung und Lehre an und bittet deshalb entsprechend qualifizierte
Wissenschaftlerinnen um ihre Bewerbung.
Schwerbehinderte werden bei gleicher Eignung bevorzugt berücksichtigt.
Bitte senden Sie Ihre Bewerbung mit den üblichen Unterlagen -- gerne auch vorab
im PDF-Format via E-Mail (torsten.grust@uni-tuebingen.de) -- an:
Universität Tübingen
Wilhelm-Schickard-Institut für Informatik
Lehrstuhl für Datenbanksysteme
Sand 13
72076 Tübingen
Bewerbungsfrist ist der 30. November 2009.
Bei Interesse und für weitere Details zu dieser Stelle wenden Sie
sich bitte an:
Prof. Dr. Torsten Grust
+49 7071 / 29 75477
torsten.grust@uni-tuebingen.de
www-db.informatik.uni-tuebingen.de

_______________________________________________
Please do not post msgs that are not relevant to the database
community at large. Go to www.cs.wisc.edu/dbworld for guidelines and
posting forms.
To unsubscribe, go to https://lists.cs.wisc.edu/mailman/listinfo/dbworld

------------------------------------
INFO, TIPS BEASISWA, FAQ - ADS:
http://id-scholarships.blogspot.com/
===============================
INFO LOWONGAN DI BIDANG MIGAS:
http://www.lowongan-kerja.info/lowongan/oil-jobs/
===============================
INGIN KELUAR DARI MILIS BEASISWA?
Kirim email kosong ke beasiswa-unsubscribe@yahoogroups.comYahoo! Groups Links
<*> To visit your group on the web, go to:
http://groups.yahoo.com/group/beasiswa/
<*> Your email settings:
Individual Email | Traditional
<*> To change settings online go to:
http://groups.yahoo.com/group/beasiswa/join
(Yahoo! ID required)
<*> To change settings via email:
mailto:beasiswa-digest@yahoogroups.com
mailto:beasiswa-fullfeatured@yahoogroups.com
<*> To unsubscribe from this group, send an email to:
beasiswa-unsubscribe@yahoogroups.com
<*> Your use of Yahoo! Groups is subject to:
http://docs.yahoo.com/info/terms/