[beasiswa] [INFO] Ph.D Project in Social and Cultural Anthropology - Univerzität zu Köln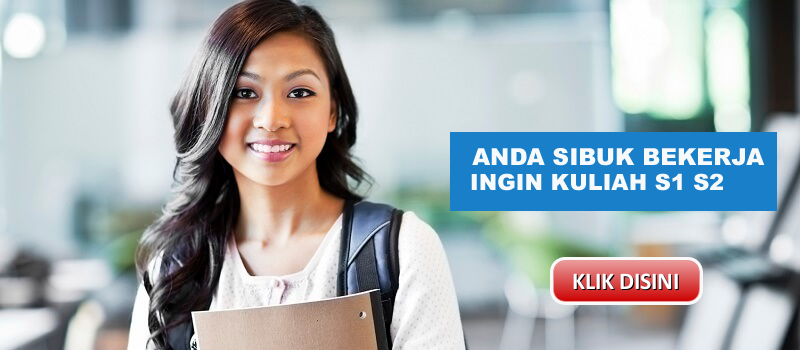 CHAT DI WHATSAPP KLIK DISINI

Jika anda yang sedang mencari informasi [beasiswa] [INFO] Ph.D Project in Social and Cultural Anthropology - Univerzität zu Köln, maka Beasiswa akan menyampaikan tentang [beasiswa] [INFO] Ph.D Project in Social and Cultural Anthropology - Univerzität zu Köln seperti dibawah ini:
[beasiswa] [INFO] Ph.D Project in Social and Cultural Anthropology - Univerzität zu Köln
Salam,
Proyek menarik dari Institut of Social and Cultural Anthropology tentang Rekonstruksi Migrasi manusia-manusia dari Afrika pada awal manusia modern ada. Target dari Ph.D ini adalah membuat model berbasis agen untuk migrasi manusia-manusia modern awal tersebut sampai ke eropa. Sangat menarik.
Salam,
Radja
Institut für Ethnologie der Universität zu Köln
Cologne, 24.8.2009
Sonderforschungsbereich/Collaborative Research Centre 806 "Our Way to Europe" Institute of Social and Cultural Anthropology, University of Cologne, Germany
PhD Position in Social and Cultural Anthropology
We offer a PhD position (salary scale E13/2) for three years (January 2010 – December 2012) as part of the sub-project "Anthropological Models for a Reconstruction of the First African Frontier" in the framework of the new Collaborative Research Centre (CRC)"Our way
to Europe". The CRC is funded by the German Research Foundation (Deutsche Forschungsgemeinschaft, DFG) and is designed to capture the complex nature of chronology, regional structure, climatic, environmental and socio-cultural contexts of major intercontinental and transcontinental events of dispersal of Modern Man from Africa to
Europe.
The sub-project explores anthropological models of hunter-gatherer social dynamics and seeks to relate these models to the theoretical idea of a frontier, which means explaining forms of social organisation as the outcome of a condition of gradual expansion, and
conversely this expansion as the result of specific social dynamics.
Candidates should be prepared to carry out a one year period of field research with a marginalised mobile group (e.g. hunter-gatherers or former hunter-gatherers) in Sub- Saharan Africa. Further requirements are a Master's degree in Anthropology or a neighbouring discipline and marks above average. Experiences in fieldwork are of advantage. The successful candidate will have to reside within commuting distance of the University of Cologne in order to be able to participate in the structured PhD study program of the CRC.
Applications should include a CV, academic certificates, an abstract (or section) of the MA thesis, and two references. Applications are to be sent in both hard copy and digital forms until 15 October 2009 to the address below. Final selection will be made following interviews
in mid-November 2009. Applications of women with equivalent qualifications are strongly encouraged. Handicapped candidates with equivalent qualifications will be given preference.
Deadline: 15. October 2009
Address: Michael Bollig
Thomas Widlok
Institute für Ethnologie
Universität zu Köln
Albertus-Magnus-Platz
50923 Köln
Germany
Digital submission of applications and enquiries to
Thomas.Widlok@mpi.nl
or Michael.Bollig@uni-koeln.de
Further Information: www.ethnologie.uni-koeln.de
www.qsga.de/research_ourwaytoeurope.html
------------------------------------
INFO, TIPS BEASISWA, FAQ - ADS:
http://id-scholarships.blogspot.com/
===============================
INFO LOWONGAN DI BIDANG MIGAS:
http://www.lowongan-kerja.info/lowongan/oil-jobs/
===============================
INGIN KELUAR DARI MILIS BEASISWA?
Kirim email kosong ke beasiswa-unsubscribe@yahoogroups.comYahoo! Groups Links
<*> To visit your group on the web, go to:
http://groups.yahoo.com/group/beasiswa/
<*> Your email settings:
Individual Email | Traditional
<*> To change settings online go to:
http://groups.yahoo.com/group/beasiswa/join
(Yahoo! ID required)
<*> To change settings via email:
mailto:beasiswa-digest@yahoogroups.com
mailto:beasiswa-fullfeatured@yahoogroups.com
<*> To unsubscribe from this group, send an email to:
beasiswa-unsubscribe@yahoogroups.com
<*> Your use of Yahoo! Groups is subject to:
http://docs.yahoo.com/info/terms/