[beasiswa] [INFO] PhD position Dependable Heterogeneous Design at System Level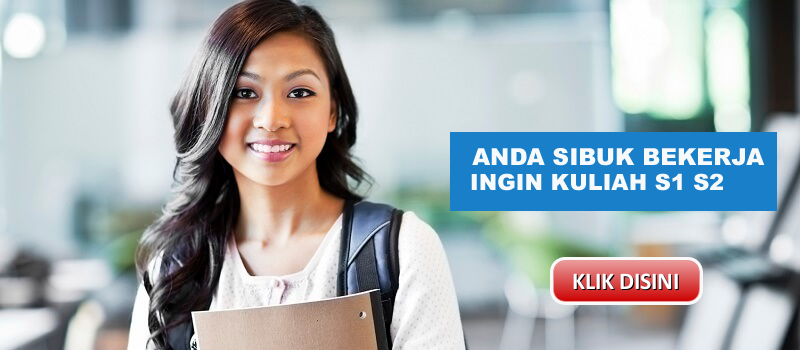 CHAT DI WHATSAPP KLIK DISINI

Jika anda yang sedang mencari informasi [beasiswa] [INFO] PhD position Dependable Heterogeneous Design at System Level, maka Beasiswa akan menyampaikan tentang [beasiswa] [INFO] PhD position Dependable Heterogeneous Design at System Level seperti dibawah ini:
[beasiswa] [INFO] PhD position Dependable Heterogeneous Design at System Level
The University of Twente is an entrepreneurial research university, located in Enschede, the Netherlands. Organized over five faculties, the UT offers 20 educational programs ranging from applied physics, public and business administration, communication studies and diverse programs in engineering technology.
The Chair CAES is part of the Faculty of Electrical Engineering, Mathematics and Computer Science (EEMCS). The research of the chair is part of the multidisciplinary research institute Centre for Telematics and Information Technology (CTIT). More information on the Chair can be found on http://tdt.ewi.utwente.nl/
The chair CAES of the University of Twente offers a job opening in the large European CATRENE project "TOETS", on test solutions for Systems-on-Chip (SoC) and Systems-in-Package (SiP).
Our project's aim is to design dependable heterogeneous systems (SoC or SiP), which include vast digital resources, analog-digital and digital-analog blocks and (MEMS) sensors/actuators.
New CMOS technologies offer multiple embedded processors and other massive digital resources on chip. Nowadays, in heterogeneous systems, the testing of analogue and MEMS parts determine the majority of diagnosis and repair problems and costs. In safety-critical and heavy environmental condition applications, like electronics in medical and automotive applications, the dependability of these systems is of key importance.
Basic idea is to implement a high dependability of heterogeneous systems by applying both Built-In Self-Diagnostics (BISD) as well as Built-In Self-Repair
(BISR) using a combination of hardware and software, with a focus on MEMS IP (MEMS + associated MS circuits).
The planned activities are as follows:
| | |
| --- | --- |
| · | Investigation and choice of the target heterogeneous system |
| | |
| --- | --- |
| · | Behavioural and structural modelling of MEMS IP and potential repair options |
| | |
| --- | --- |
| · | The anticipated environment, and subsequent fault modelling of the IPs in target system |
| | |
| --- | --- |
| · | Investigation of the potential reuse of vast digital resources |
| | |
| --- | --- |
| · | Heterogeneous fault simulation (VHDL-AMS) and verification of the dependable heterogeneous system via BISD and BISR. |
The project will run in conjunction with two other related projects in CATRENE "TOETS" and FES "STARS" on the design of dependable heterogeneous systems.
Candidates should have a M.Sc. degree in preferably Electrical Engineering or Computer Science, with background in one or more of the following areas: mixed-signal circuit and system (SoC) design, mixed-signal design and test tools, MEMS, signal processing.
Candidates should be fluent in English. An interview will be part of the selection procedure.
Candidates should have good system hardware skills, but not elude software solutions.
What we offer
We offer a full-time PhD position in a dynamic and international environment. The duration of the contract is four years. The gross salary will range from € 2.042,00 in the first year to € 2.612,00 per month in the fourth year.
Additionally, the University of Twente provides excellent facilities for professional and personal development. Furthermore, we offer a holiday allowance (amounts to 8%) and an end-of-year bonus of 8.3% (which is approximately an extra month of salary) and a number of additional benefits. The labor agreements are in accordance with the CAO-NU for Dutch universities.
Information can be obtained from dr.ir. Hans Kerkhoff, email: h.g.kerkhoff@utwente.nl. You are invited to send your application/motivation letter together with curriculum vitae, a list of publications, a list of courses you have followed (with grades), and the names and addresses of two referees, before September 25th, 2009 by email.
Please refer to the vacancy number 09/175.
--
Ferry Haris
http://www.feha.web.id
__._,_.___
INFO, TIPS BEASISWA, FAQ - ADS:
http://id-scholarships.blogspot.com/

===============================

INFO LOWONGAN DI BIDANG MIGAS:
http://www.lowongan-kerja.info/lowongan/oil-jobs/

===============================

INGIN KELUAR DARI MILIS BEASISWA?
Kirim email kosong ke beasiswa-unsubscribe@yahoogroups.com



__,_._,___