[beasiswa] [Butuh INFO] Master Scholarships at MIB, Trieste, Italy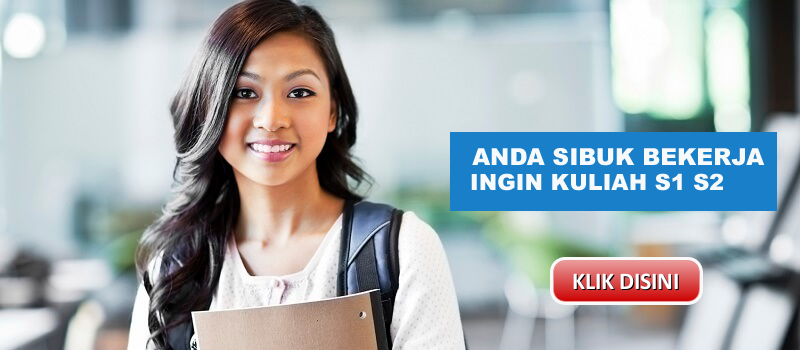 CHAT DI WHATSAPP KLIK DISINI

Jika anda yang sedang mencari informasi [beasiswa] [Butuh INFO] Master Scholarships at MIB, Trieste, Italy, maka Beasiswa akan menyampaikan tentang [beasiswa] [Butuh INFO] Master Scholarships at MIB, Trieste, Italy seperti dibawah ini:
[beasiswa] [Butuh INFO] Master Scholarships at MIB, Trieste, Italy
hi
i have difficult situation, pls milister help me!
i ve been admitted at this school for this commence sep 09 academic year at Intl Business major.
i pass the selection results which is only CV screening and phone interview. I got EUR 6700 deduction scholarship of the tuition fee.
i tried to search its school reputation and its rank among MBA school worldwide but couldnt find any.
anyone could you pls share us and advise some information about MIB reputation in front of recruiters and MIB' future prospects as alumni?
me desperately need answer as we wont spend a little money on it if I take it.
thanks alot
sarah
----- Forwarded Message ----
From: Iwan Adhicandra <iwan@beasiswa.org>
To: beasiswa@yahoogroups.com
Sent: Monday, April 13, 2009 11:01:49 PM
Subject: [beasiswa] [INFO] Master Scholarships at MIB, Trieste, Italy
MIB, Trieste, Italy
http://www.mib. edu/cms/data/ pages/grants_ scholarship_ master_mba. aspx
MIB School of Management is committed to helping talented candidates with a strong CV attend an MBA or Master's program, no matter what their economic situation.
For those wishing to attend a high-quality, internationally- accredited MBA or Master's program with an impressive percentage of placement (2008 average: 96%) like those offered at MIB School of Management, the commitment can be an economic burden.
Thanks to the contribution of our company sponsors who are looking for young talents to place in their companies, MIB School of Management is able to offer numerous scholarships, awarded as a full or partial exemption from MBAs and Masters tuition fees.
These scholarships are given according to merit criteria based on requirements indicated by the companies that offer financial support.
Scholarships offered by:
Allianz
Ania
AT Kearney
Costa Crociere
Crenca & Associati
Eli Lilly
Friulia
Generali Group
Gruppo UGF
KPMG
illycaffè
Informest
Lloyd Adriatico
Marsh
RAS
Riello
Unipol
NEWS:
2009 SCHOLARSHIPS NOW AVAILABLE ONLINE!
MBA in International Business, Executive MBA, International Master in Tourism & Leisure, and Master in Insurance and Risk Management are made more accessible thanks to the companies who support and later recruit program participants.
2009 SCHOLARSHIPS:
For more information on specific programs and scholarship opportunities, click below
Full-Time MBA in International Business
September 2009-September 2010
http://www.mib. edu/cms/data/ pages/000039. aspx
http://www.mib. edu/cms/data/ pages/files/ 000202_resource1 _orig.pdf
International Master in Tourism & Leisure
October 2009-October 2010
http://www.mib. edu/cms/data/ pages/000079. aspx
http://www.mib. edu/cms/data/ pages/files/ 000200_resource1 _orig.pdf
Master in Insurance and Risk Management
January 2010-December 2010
http://www.mib. edu/cms/data/ pages/000064. aspx
http://www.mib. edu/cms/data/ pages/files/ 000198_resource1 _orig.pdf

------------------------------------
INFO, TIPS BEASISWA, FAQ - ADS:
http://id-scholarships.blogspot.com/
===============================
INFO LOWONGAN DI BIDANG MIGAS:
http://www.lowongan-kerja.info/lowongan/oil-jobs/
===============================
INGIN KELUAR DARI MILIS BEASISWA?
Kirim email kosong ke beasiswa-unsubscribe@yahoogroups.comYahoo! Groups Links
<*> To visit your group on the web, go to:
http://groups.yahoo.com/group/beasiswa/
<*> Your email settings:
Individual Email | Traditional
<*> To change settings online go to:
http://groups.yahoo.com/group/beasiswa/join
(Yahoo! ID required)
<*> To change settings via email:
mailto:beasiswa-digest@yahoogroups.com
mailto:beasiswa-fullfeatured@yahoogroups.com
<*> To unsubscribe from this group, send an email to:
beasiswa-unsubscribe@yahoogroups.com
<*> Your use of Yahoo! Groups is subject to:
http://docs.yahoo.com/info/terms/