[beasiswa] [INFO] Fellowships in Development Economics University of Warsaw, POLAND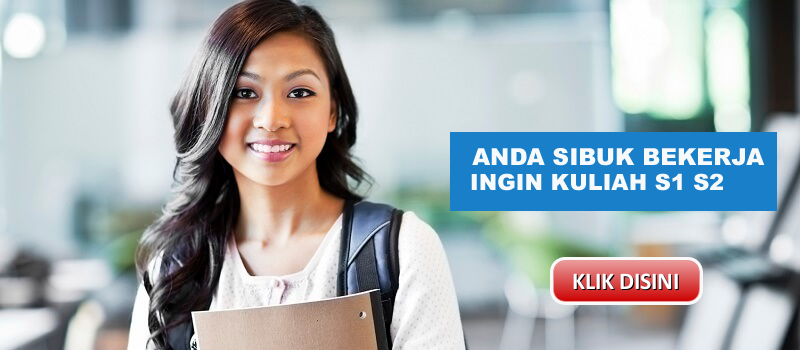 CHAT DI WHATSAPP KLIK DISINI
Jika anda yang sedang mencari informasi [beasiswa] [INFO] Fellowships in Development Economics University of Warsaw, POLAND, maka Beasiswa akan menyampaikan tentang [beasiswa] [INFO] Fellowships in Development Economics University of Warsaw, POLAND seperti dibawah ini:
[beasiswa] [INFO] Fellowships in Development Economics University of Warsaw, POLAND
Fellowships in Development Economics
University of Warsaw, Faculty of Economics (Poland)
Master of Arts in Development Economics (MADE) at Warsaw University, Faculty of Economics is a two year programme of 800 hours of teaching offering a high quality degree in development economics.
What is it?
MADE is a full time two-year graduate programme, offering 800 hours of high quality courses. Its aim is to provide necessary foundations in economics and policy design to future development specialists and advisors in international and governmental development agencies as well as non-governmental organisations. MADE is supported by United Nations Development Programme (UNDP) in Poland, and meets educational standards of teaching development economics at European and American universities. Our international economics and development programmes attract students from a diverse range of backgrounds and countries (including many of the African states, South-East Asia and Latin America).
Why do we do it?The demand for experts in the field of development will be growing in the coming years, as the understanding of the important role of institutions dealing with international development organisations is growing in both aid receiving and aid providing countries. Highly qualified professional staff is needed everywhere where aid strategies are being developed, where reforms in market organisation and social policies are implemented, while within the local authorities there is growing recognition of the role external advisors can play in these processes.
Who do we do it for? Graduates of the MADE acquire a thorough knowledge in the field of economics and development policies and hands-on experience with various analytical tools for project analysis in the field of infrastructure development, education, healthcare and social policy. Graduates learn how to make individual decisions and solve problems associated with identification of development goals and their management, as well as assessment, by using quantitative and qualitative analysis. These skills are essential while working for both international institutions (United Nations and its agendas, World Bank, OECD, European Commission etc.), as well as public administration and research centres in particular countries. MADE also constitutes a very good starting point for Ph.D. studies.
What does quality mean to us? We are more than committed to high quality teaching, creating conditions for a stimulating and international environment. Professors teaching in MADE come from widely recognised universities and research institutes throughout Europe. They all have diverse background and outstanding record of publications in the field. And they really are available! Every student has access to growing on-line resources of the programme as well as receives personalised teaching materials. We also organise international research seminars and meetings with successful economists and development experts. Students are invited to participate in research projects as well as supported in developing their own. We also provide a space for scientific publication and creative discussions.
Admissions Candidates are selected on the principle of academic excellence as shown by their transcripts of records. Recruitment Committee carefully reviews all applications assuring individual attention.
Prospective students are requested to submit complete applications till May 31st.
An application file consists of an application form (to be downloaded from the website), official transcript of records, two letters of recommendation, a statement of purpose detailing research interests, professional goals, and reasons for applying to the program as well as a certified copy of the degree (which can be delivered later). If any of the above listed documents will be made available to you after the application deadline, contact us for specific instructions. MADE is designed for students, who majored in economics, mathematics, business, or social sciences and want to make Development Economics their main fields of study. Candidates should hold an undergraduate degree (Bachelor or equivalent degree).
All information is available http://www.development.wne.uw.edu.pl. For further information, please contact MADE Team at e-mail: development@wne.uw.edu.pl
Information package may be downloaded from http://www.development.wne.uw.edu.pl/uploads/Main/flyer.pdf.

Application has to be received by 31. May 2009.
------------------------------------
INFO, TIPS BEASISWA, FAQ - ADS:
http://id-scholarships.blogspot.com/
===============================
INFO LOWONGAN DI BIDANG MIGAS:
http://www.lowongan-kerja.info/lowongan/oil-jobs/
===============================
INGIN KELUAR DARI MILIS BEASISWA?
Kirim email kosong ke beasiswa-unsubscribe@yahoogroups.comYahoo! Groups Links
<*> To visit your group on the web, go to:
http://groups.yahoo.com/group/beasiswa/
<*> Your email settings:
Individual Email | Traditional
<*> To change settings online go to:
http://groups.yahoo.com/group/beasiswa/join
(Yahoo! ID required)
<*> To change settings via email:
mailto:beasiswa-digest@yahoogroups.com
mailto:beasiswa-fullfeatured@yahoogroups.com
<*> To unsubscribe from this group, send an email to:
beasiswa-unsubscribe@yahoogroups.com
<*> Your use of Yahoo! Groups is subject to:
http://docs.yahoo.com/info/terms/